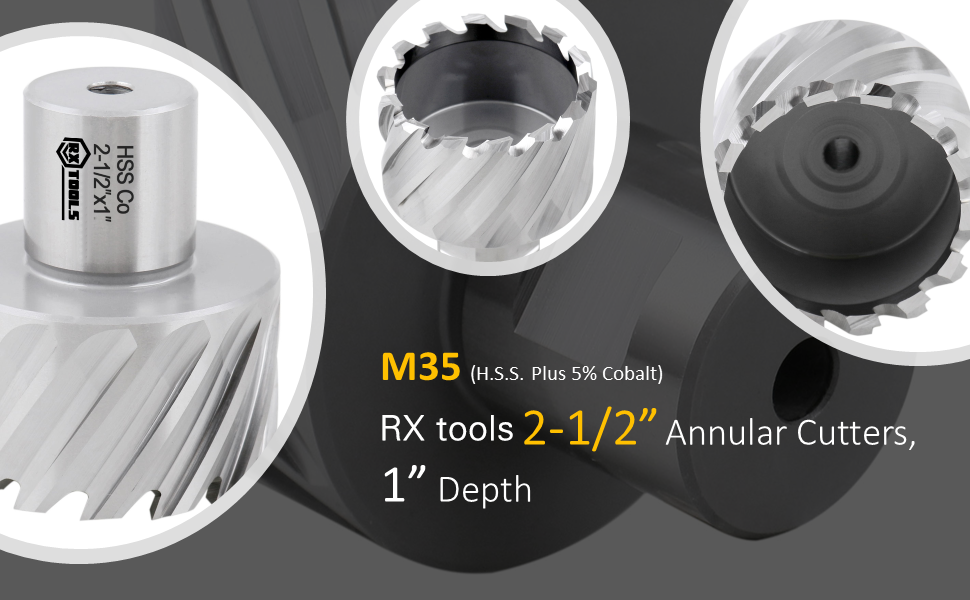 Cobalt annular cutters are incredibly strong. They can be operated at a much higher speed than standard high-speed steel cutters.
The ability to withstand heat means the cobalt cutters are with better tool life than HSS. It comes with more rugged construction
with less room for chips to escape. RuiXin not only supply annular cutters, but also supply the accessories for all sizes of our annular
cutters, e.g. pilot pins/eject pins, Morse Taper adapters(MT2, MT3 & MT4), R8 arbors, etc.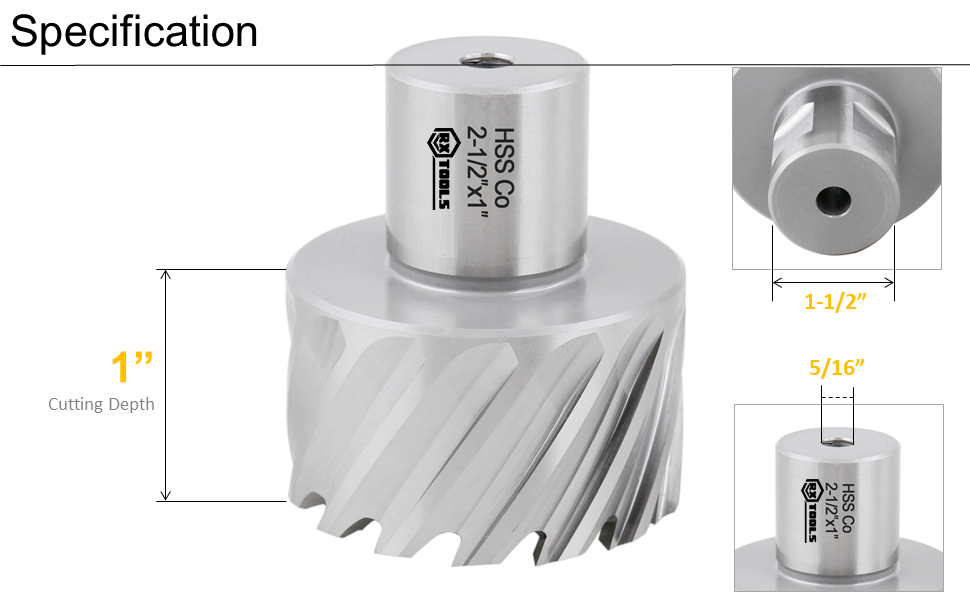 Make overlapping holes, slotting holes and edge cuts

Eliminates Multi-Step Drilling

Lower Cost per Hole

M35 Cobalt

With 1-1/4'' Weldon Shank, (Hole of Pilot Pin = Dia.5/16'')