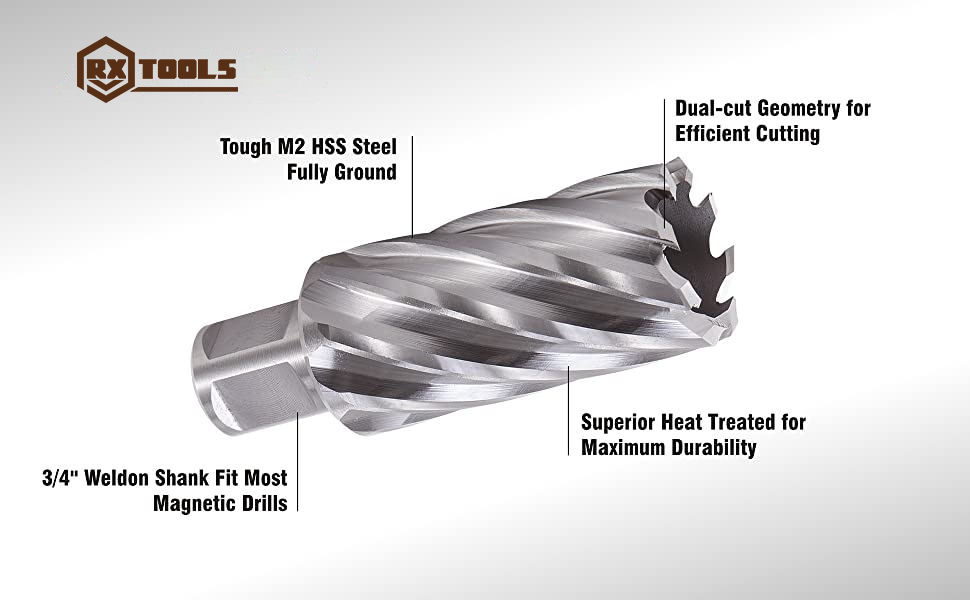 About this item
l11/16" Diameter x 2" Depth of Cut include free Pilot Pin
lMade of tough M2 High Speed Steel for longer tool life, superior heat treated for maximum durability.
lCut holes in steel quickly, precisely and safely. It is much more efficient than regular drill bits. Ideal for clean and burr-free cutting.
l3/4" Weldon shank with 2 flats - fits most major brands of magnetic drills, can also be used with machine tools such as mills and large drill presses with tool holders.
lCan widely used in drilling steel, copper, aluminum, stainless steel and plastic, in either plate or pipe form.