"Y=Included"

Shape:Steel surface plating of diamond powder.
Various types of steel files with a combination.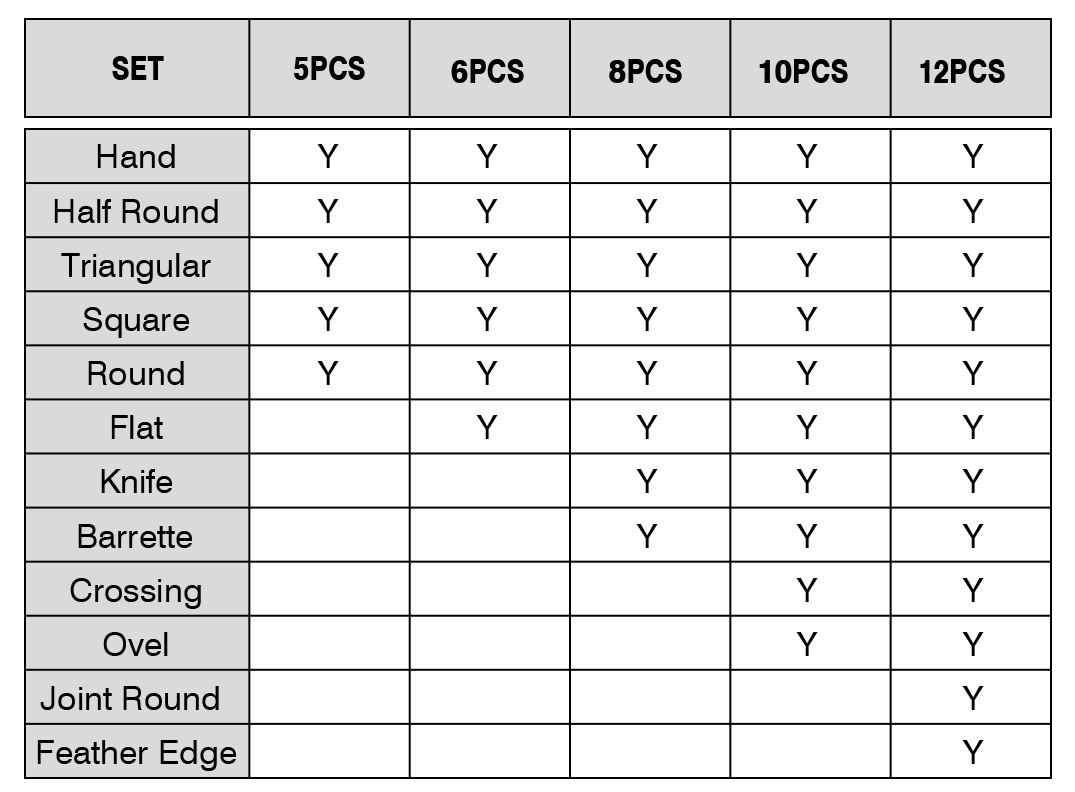 Usage:Combination processing, multi-purpose.Micro-processing of wood and metal, processing watches and clocks, diamonds, all kinds of precision instruments.
If you need check specification details, please download our catalogue.
Welcome to send your inquiry, let us talk more.