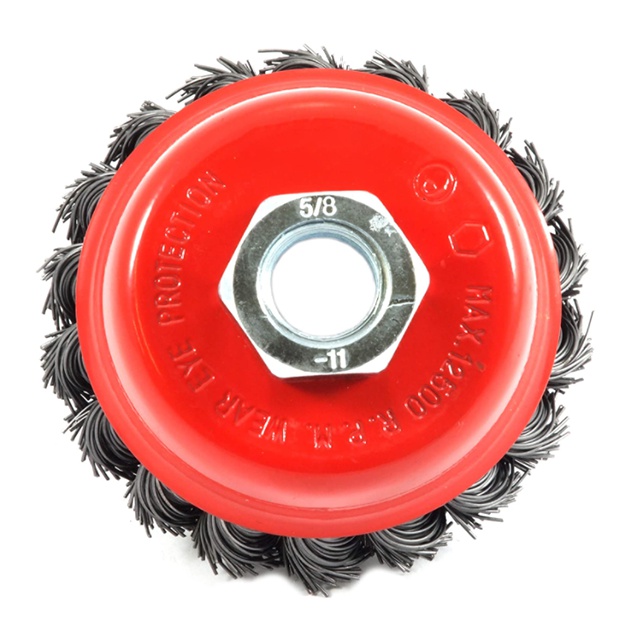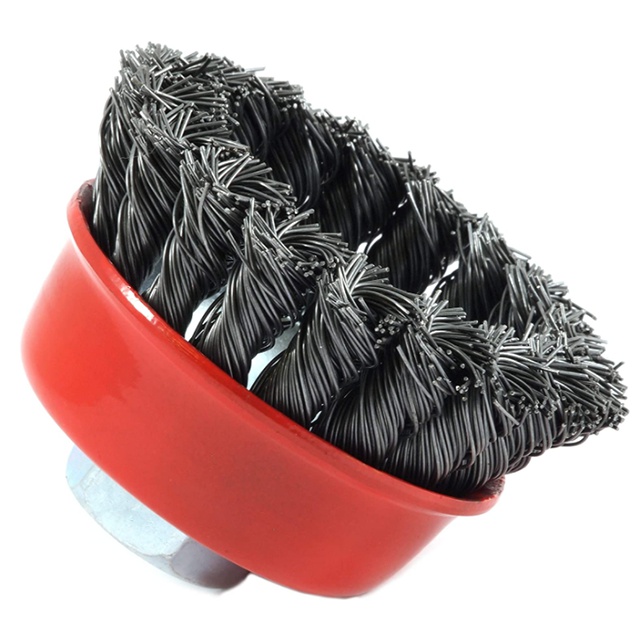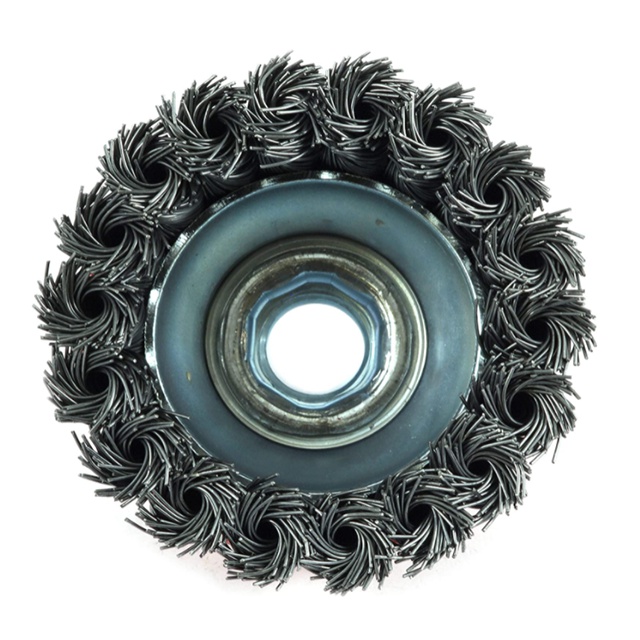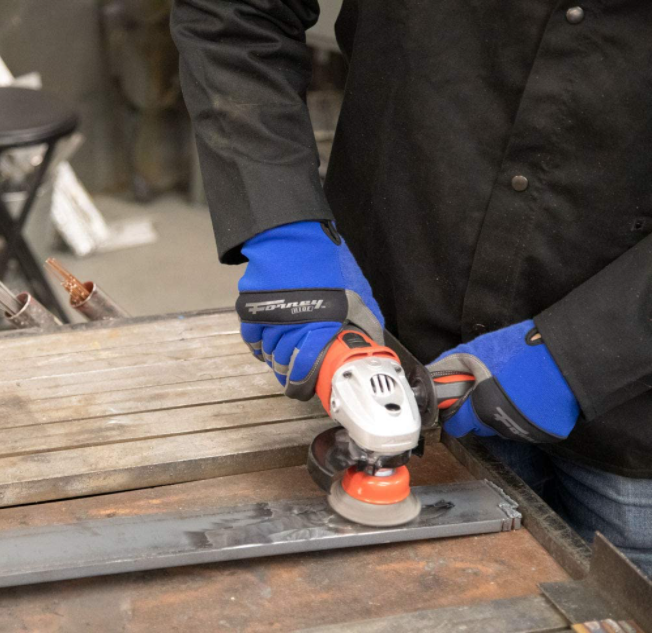 * WHAT YOU GET – 1 strong and long lasting wire wheel brush cup that has a durable bristles and can withstand abusive usage.Thread 5/8"" x 11NC. Max: 8500 RPM This is a very good cleaning tool to remove rust, paint, and can even shine up metals. To use with any rotary tool.
* PERFECRT FOR – Our grinder brush can be used to remove rust from old farriers, rasp for knife-making and is also best tool for rust removal, corrosion and paint. This tool is very useful in automotive works, construction works, as well as home repairs. This wire wheel can be used to brush more rugged so that the cutting action can be more aggressive.
* QUALITY MATERIALS – Our wire wheel brush cup is made up of premium quality materials that is proven and tested for its durability and functionality. Made of high quality bristle with innovative spiral knotted wires construction for a narrow face, rust, spatter and paint removal, surface conditioning and preparation. This has thick knotted wheel feature that is great for small spaces and borders. It is guaranteed long lasting and can survive heavy usage.
* CONVENIENT - This is a very convenient tool to use because you can use it on your garage or even on your projects involving cleaning and polishing metals. Also, it is very easy to use because this product is universal fit so you won't be worried if it might not fit to your shaft or grinder.
* WHY CHOOSE US- When it comes to purchasing your tools, you have plenty of options. However, a reputable company that cares about you and your project will help you experience a better result. Nanhe Ruixin Steel File Co.,LTD has a large variety of tools, accessories and supplies to meet your immediate needs and your needs in the future.