Posted on Jun. 20, 2019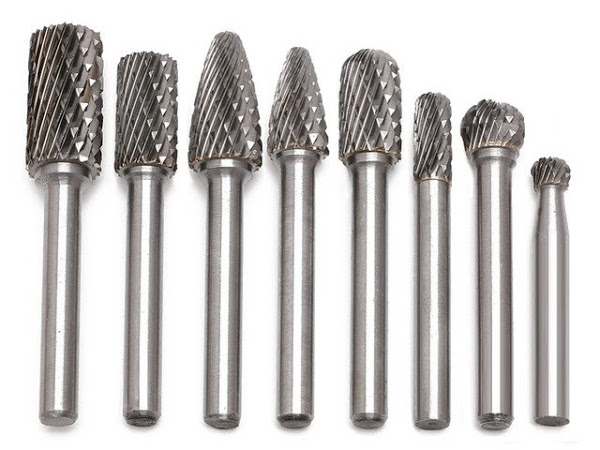 Carbide Rotary Burrs are used for cutting, shaping, grinding and for the removal of sharp edges, burrs and excess material (deburring). It can be used on many materials: metals including steel, aluminum and cast iron, all types of wood, acrylics, fibreglass and plastics.
Carbide burrs are widely used for metalwork, tool making, engineering, model engineering, wood carving, jewellery making, welding, chamferring, casting, deburring, grinding, cylinder head porting and sculpting.
Types of Carbide Bits
Choosing a proper carbide bur is dependent on a number of factors. For example, the "shank size" of the bur must fit the rotary tool, and there are a number of sizes. Secondly, the shape of the bur and the fluting – or the bur cut – is determined by the workpiece material, as well as the desired cut.
Shank Size: A bur's shank is the stem that fits into the rotary tool, and it's important to properly size the shank. For example, a bur with a 1.6mm shank is not compatible with a 3mm rotary tool. In general, the most common shank sizes are:
--6mm
--35mm
--3mm
--6mm
Bur Size: Additionally, the size of the rotary file should be considered. The two most important measures are cut length and diameter. These are the dimensions of the cut the rotary file will make, and they range in size from a few millimeters up to 15mm or more. The size you'll need depends on the size of the cut or chamfer that you're trying to create.
Bur Shape: Carbide rotary files are available in a variety of shapes. Each shape is designed for a specific application, and choosing the shape is also dependent on the cut that the user wants to achieve. The most common are: cylindrical, ball shaped, egg shaped, flame shaped, pointed nose tree, tapered, inverted taper, countersink, round nose tree and cylindrical ball nose. For example, ball shaped rotary files are generally used to hollow out material, while tapered burs are used to round off, or chamfer, edges.
Fluting Style: The bur's fluting refers to the grooves on the surface of the bit. There are two main types including single-cut and double-cut flutes, and both are used with different types of materials. For example single-cut carbide burs have a spiral flute in one direction, and they are typically used with ferrous metals, copper and steel. Double-cut burs, on the other hand, have a crisscross pattern created by spiral flutes in opposite directions. Double-cut burs provide a smoother finish, and they're generally used with softer metals and hard woods. The fluting is also rated by coarseness of the burr, with fine, standard and coarse cut options available.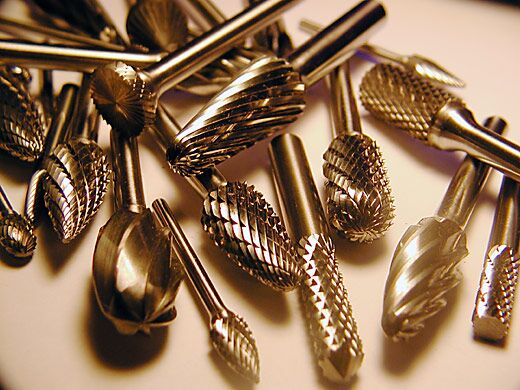 Carbide Rotary File Safety Tips
In general, rotary files are fairly safe to operate. As the grooves or fluting is so fine, they often will not cut the skin when lightly touched. Yet, there are a few things to keep in mind for safe operation and to extend the life of the bur. These include:
1.Ensure the bur shank is tightly clamped within the collet, and that it is inserted as far as possible to diminish overhang.
2.Use light pressure, as excessive downward force can cause snagging and lead to cut blemishes and chipping. Let the bur do the cutting.
3.Secure your workpiece tightly and wear eye, and/or face protection.
4.Don't use an excessive spinning speed. Instead, start at a slower speed, and gradually increase speed.
Nanhe Ruixin Steel File is your source for carbide burrs and rotary files. We offer a range of sizes, shapes and styles for carbide burs, and our prices are affordable. Start enquiry today and save your time and money.
Any interest, please contact: 0086 186 3345 7086
Email: sales@handfiletools.com
Website: www.handfiletools.com