Posted on Apr. 29, 2019
What are the available fluting styles of Carbide Burr?
Available fluting styles include:
Fine and Coarse cut styles are available in Double Cut and Single Cut.
Double Cut:
Provides very efficient stock removal for deburring, finishing and cleaning applications. Creates a small chip for a good finish. Offers excellent operator control.
Single Cut:
General purpose fluting offering medium stock removal for deburring, milling, cleaning, and finishing applications. Produces long chips.
Diamond Cut:
For heat treated and tough alloy steels where control is important. Creates a powder-like chip and excellent finish.
Coarse Cut:
Provides a larger flute area for softer ferrous materials. Offers aggressive material removal.
Fine Cut:
For gen
eral use on hard materials requiring a fine finish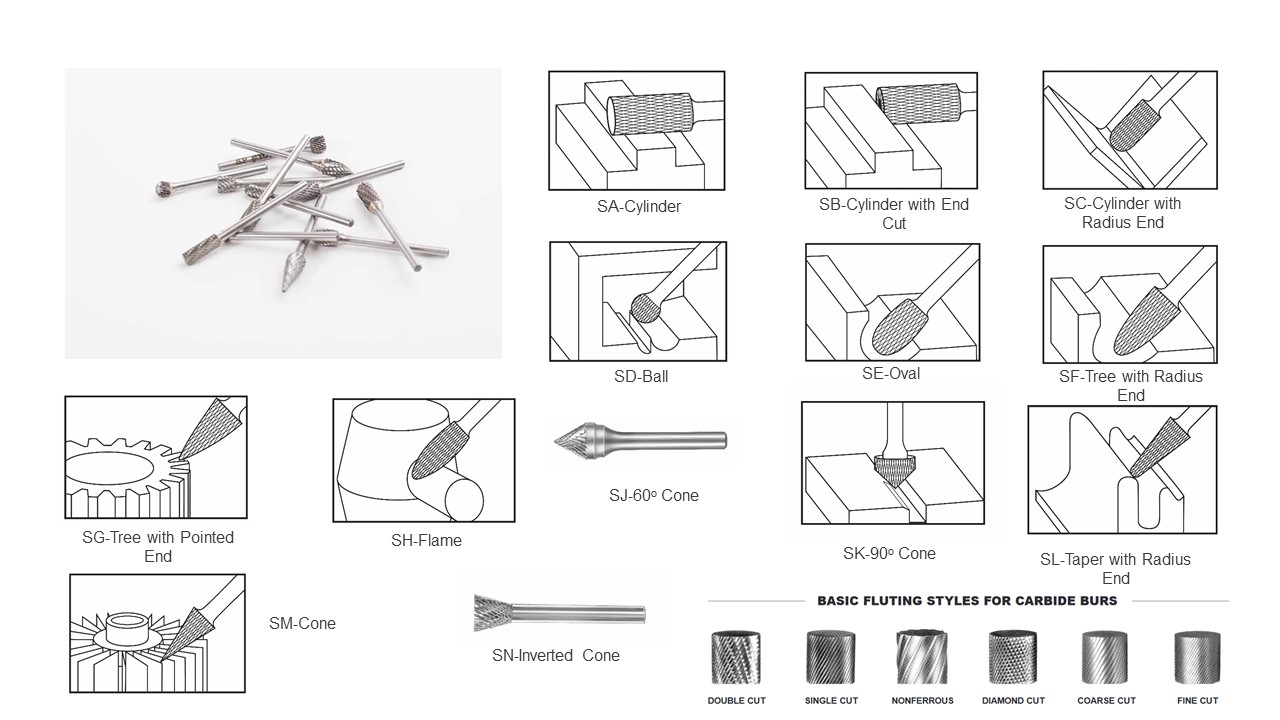 Buying Carbide Burrs
We have a good selection of premium quality carbide burrs available for you. For larger quantities or unusual shapes please contact us.
Contact person:Sunny Zhao
Email:sales@handfiletools.com
Website: www.handfiletools.com
Phone:0086 18633457086